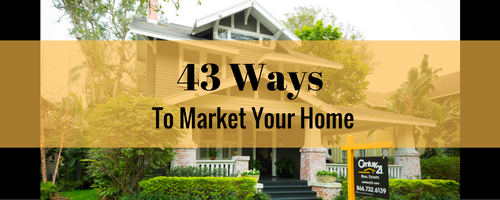 1.) Make those minor repairs.
All those tiny flaws in your otherwise beautifully maintained home will add up to one thing to the observant buyer: the dreaded O.N., otherwise known as Owner Neglect. All signs of Owner Neglect must be eliminated.
2.) Regardless of season, tackle spring-cleaning.
Those hours spent thoroughly cleaning your home will be hours well spent when the result pays off in an early and profitable sale. Clean windows are important! Pay particular attention to your kitchen and bathrooms – they involve personal health and hygiene, and areas buyers scrutinize closely.
3.) Create the illusion of spaciousness.
Make your living space appear larger by eliminating bulky, unnecessary furniture --rearranging to give the illusion of spaciousness.
4.) Give your rooms a light, bright look.
Most buyers want large, bright, cheerful rooms.
5.) Use color and lighting to draw attention to your home's best selling features.
Highlight the graceful bay window with a colorful arrangement of flowers. Color has the power to attract. Lightning should be used to emphasis.
6.) Disguise unsightly views
Disguise that potentially offending view, but always let light into your rooms. Replace heavy curtains with sheer white panels. Above all, don't apologize for a poor view. Never mention it to a salesperson or a buyer.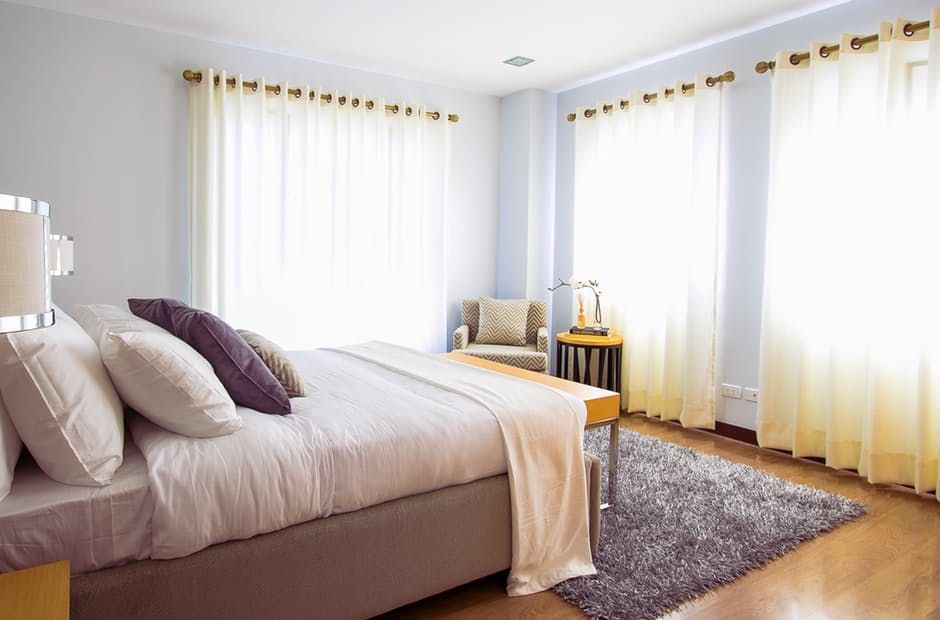 7.) Eliminate unpleasant odors.
Remember that some people are much more sensitive to odors than others. Smokers rarely notice the odor of tobacco that fills their homes, and pet owners may be oblivious to the objectionable doggy odor. Use powdered products like "Love My Carpet" regularly. Mildew odors are another no-no. Don't allow wet towels to accumulate in hampers or old laundry to pile up in closets.
8.) Avoid eccentricities.
Smart sellers play down individualistic touches that may express perfectly their taste and personality, but at the same time, appeal to a minority of homebuyers. In selling, play the odds. If your rooms are painted purple and beaded curtains hang in every doorway, don't rely on your real estate agent to find the perfect buyer whose tastes match yours. The average buyer will have a hard time looking beyond purple walls and eccentric décor. Two coats of paint may be the best investment you ever made. Other areas of possible offense are those two old bugaboos: politics and religion. Everyone is entitled to his own beliefs in these areas, but if you are trying to sell to the widest possible market it is wise not to make your living room look like a campaign headquarters, or a dining room resembling a sacred temple.
9.) Recognize the fine line between clutter and sterility.
Notice the small details that make the rooms particularly attractive and appealing - a vase of flowers, an open book on the coffee table, a brightly colored pillow in a wing chair, a basket of knitting yarns. Accessories can make or break a room. But, be on the lookout for distractive clutter.
10.) Display photographs that show your home during other seasons.
Go through your photo albums and select pictures of your house and yard during all four seasons. If hung at eye level in a well-lighted area, the pictures will speak for themselves and give you yet another selling edge.
11.) Give special attention to your home's front entry.
No matter how lovely your home may be behind that front door, a buyer will be turned off by crumbling front steps, a doorbell that doesn't work, creaky hinges, or chipping paint on porch columns. Remember, first impressions are likely to color the remainder of the house tour.

Source: Houzz.com
12.) Set the scene for you Dining Room/Dining Area by setting the table.
You can stimulate a buyer's imagination by setting you dining table with pretty china and silver—a warm and welcoming site. (Notice the photographs of dining rooms in any home decorating magazine.) Avoid going overboard—any stage setting that you create should reflect the character of your entire home to be effective.
13.) Visually enlarge a small Dining Area.
If your dining table has one or two leaves take one or two out. Consider placing your dining table against a wall. Remove any extra "company" chairs. Consider putting that looming china cabinet in storage until your house is sold. Aim for a clean and tidy look.
14.) Use props to set a cheerful kitchen.
The kitchen continues to be the "heart of the home." A pleasant, working kitchen is near the top of most buyers' list of priorities. Set the scene with: -An open cookbook - A copper colander filled with blueberries – A basket of eggs – A bunch of carrots on a wooden cutting board – A ceramic mixing bowl and a wire whisk.
15.) Make it smell like Grandma's kitchen.
"Nothin' says lovin' like something from the oven." These aromas are associates with happiness and a sense of well-being. An original kitchen aroma can be created on top of your stove, or here's a mix guaranteed to have buyers longing to whip up a batch of cookies in your kitchen:
Granny's Aromatic Secret
1 Whole Nutmeg
5 Cinnamon Sticks
1-Tablespoon Whole Cloves
Halve the nutmeg and add all ingredients to 3 cups water in a saucepan. Bring to a bowl and then to a low simmer.
16.) Expand your small counter space
Clean your counters of small appliances. Check the counter top around your sink, and remove any detergent or cleanser, etc., that may be cluttering the area
17.) Create more storage space.
If your cabinets, drawers, and closets are jammed full, buyers assume that your storage space is inadequate. Weed out all these areas, removing what you don't use, storing seldom-used items elsewhere, and re-organizing shelves. Neat, organized shelves and drawers fool the eye by looking larger.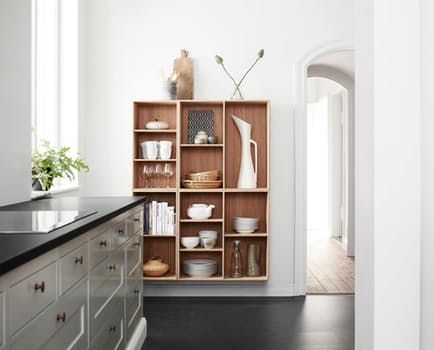 18.) Accent your kitchen windows.
Large, cheerful kitchen windows are a real plus and should be highlighted as a special feature of your home. Hang a stained glass mobile or some wind chimes in front of your sunny kitchen window. If you hang a bird feeder outside your window, nature will seem to become part of the room.
19.) Highlight an eat-in area of your kitchen.
Accentuate by setting the table for an informal meal with bright placemats and a generous bowl of fruit as a centerpiece.
20.) Make the laundry room cheerful and appealing.
Add a fresh coat of paint! Is it well organized? Piles of dirty laundry can be a real turn-off to buyer's eye & nose! A separate laundry room is a true asset & is appreciated by all buyers. Don't hide this treasure behind closed doors. Spruce up the room - leave the door proudly open for inspection.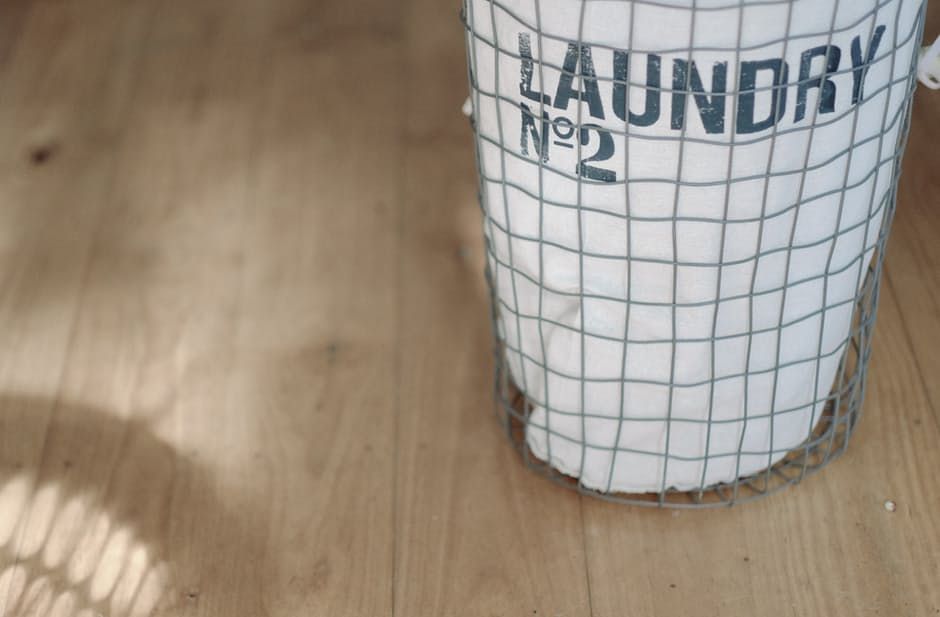 21.) Set it up to do double duty.
If there's room for a table & chair, could it be a pleasant sewing area? Set up that old Singer -place a bright colored piece of fabric under the presser foot.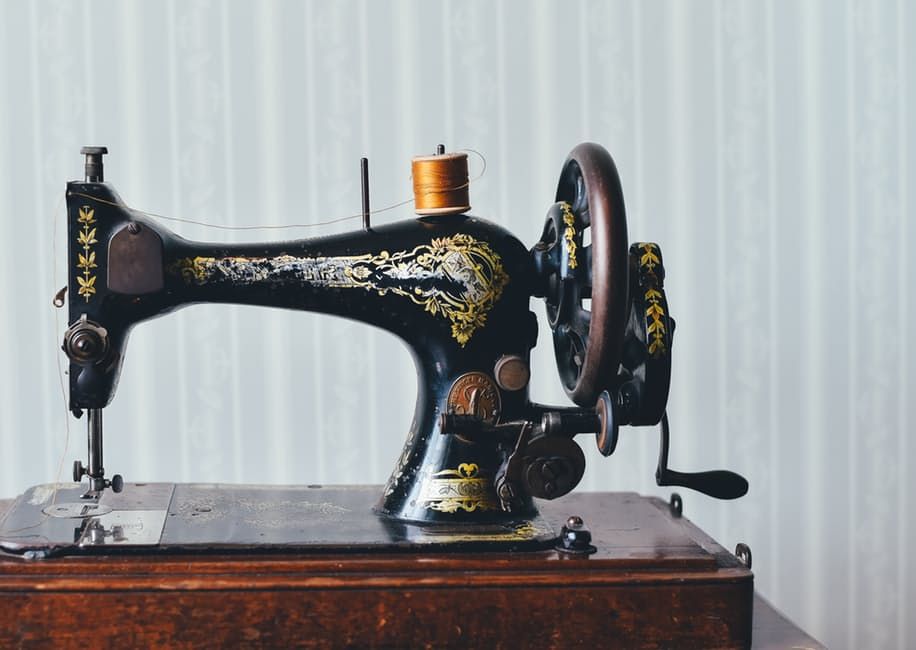 22.) Improve your bathroom's floor covering.
Notice the word is "improve," not "replace." Scrub & wax the old floor. Cover the largest area you can with a large scatter rug.
23.) Put out fresh towels and soap.
Prospective buyers are very special guests in your home. Give them VIP treatment with fresh-smelling towels - new soap in an attractive dish. Splurge on a box of fancy sculpture or perfumed guest soap.
24.) Go easy on air sprays and room deodorizers.
A gentle hint of fragrance in the air is fine, but keep it subtle.
25.) Keep your attic well light and accessible.
Whether a high-ceiling room or a crawl space under the eaves for storage, your attic area will be examined and should not detract from the well-kept appearance of your house. If your attic is reached by a steep flight of stairs, be sure that they are clutter-free & well lit; if your attic space is reached by a folding set of stairs that you pull from the ceiling, be sure the mechanism is well oiled & there is adequate light.
26.) Erase that creepy, haunted-house feeling.
Spruce up your attic space, hide the mousetraps, and install bright lights. If your attic does have windows, be sure to clean off the grime -let in as much light as possible. Clean is needed.
27.) Make the most of your attic's expansion potential.
If a large, cheerful, windowed attic, you're sitting on a potential gold mine. Don't renovate your attic; just stage to suggest your attic space has terrific potential.
28.) Spend a Saturday cleaning out your basement.
If your home has a full basement, chances are the "machinery" of your home furnace, water heater, electrical circuit breakers, etc. is located there. Since educated buyers will inspect this area, do necessary clean up & repairs. Get rid of broken tools, rusted lawn furniture, & other assorted debris that has accumulated over the years. Give your basement a thorough sweeping & organize your storage areas to present a tidy appearance. As a final touch, take a damp cloth & wipe off any dust * grime from the surface of your water heater and furnace.
They'll look newer!
Yes, we all want to save on our heating costs, but a chilly house can make buyers nervous and set them to wondering if your home is poorly insulated or your furnace is on its last legs.
36.) Turn on the lights in each and every room.
You can make home showings smoother for your agent if you turn on lights in every room before prospective buyers arrive. This also gives you an opportunity to select the lighting effects you want for each room. Be sure not to overlook areas like your attic and basement where light switches are often difficult to locate. No area of your home should be dark.
37.) Turn on pleasant background music.
Music has subliminal powers. Why else would stores bother to pipe in soft background music if not to put customers in a comfortable, relaxed mood for what else—buying? Speaking of sound, every seller should know better than to leave a television set blaring away when his home is being shown. This is rude and distracting.
38.) Put pets out and send children to play at the neighbors.
Perhaps it's unfair to lump children with pets, but that precious toddler can cause just as much inconvenience when you're trying to sell a house. Keep pets away from buyers.
39.) Keep out of sight when the salesperson is showing your home.
Once you've answered the door and welcomed the real estate agent and potential buyers, you should find something else to do—preferably outside of your home. This is the time to take a walk or visit your neighbors or go grocery shopping. The shrewd seller sets the scene so that buyers can walk onto the stage and immediately begin play-acting, pretending the home is already theirs.
40.) Never volunteer information.
If you've followed the previous tip, you won't be around to chat with the buyers, but if you are at home, resist the urge to volunteer information about what you consider to be important sales features. It's all too easy to develop seller's "foot-in-mouth" disease.
41.) Assemble house records for buyer perusal.
In these times of rising energy costs, buyers will most certainly ask what your home heating and electrical costs are. If you are including any appliances in the sales price of your home, you should keep warranties and instruction booklets in this same file.
42.) Tell everyone you meet that your house is for sale.
Why keep it a secret? Your neighbors across the street may have friends who have been waiting to move into the neighborhood. Word of mouth is a strong selling aid. If each person you tell that your house is for sale tells two more people, and those people each tell two more people, word can spread quite rapidly.
43.) Remain optimistic.
The buyer for your home will be knocking soon!